Haverford Township Shade Tree Commission
2023 Fall Tree Giveaway
Beautify Your Yard and Help Bring Back Havertown's Shade Canopy!65>
This Fall, Haverford Township's Shade Tree Commission (STC) will distribute beautiful young shade trees FREE of cost to 100 lucky Haverford Township residents. Winners will be chosen by lottery (see instructions below), with distribution on the morning of October 28, 2023.
Smaller trees can add color and texture to a garden; shade trees offer the most benefits to the homeowner. These benefits include providing cooling shade, helping to manage stormwater, soaking up carbon dioxide, emitting oxygen, and providing shelter for birds and small wildlife.
Most tree species can take 20-40 years to reach their full height. Think about an appropriate size for your property.
Large shade trees tend to have a longer life span and can increase property values of individual houses and neighborhoods.
Trees need to be regularly watered during their first few years in order to build a strong root system.
Provided below the rules & timeline, is information on each tree, including web links for more detailed information. We encourage our residents to research each of the trees to find a perfect match for their yard!

Tree Lottery Rules
The Tree Lottery is only open to Haverford Township Resident Property Owners.
One Lottery entry is permitted per household, no duplicate entries.

Select up to 3 different tree species, ranking them in order of preference (#1, #2, and #3). You cannot select the same species more than once.
If you win your 1st choice, you will receive that tree. If you don't win your 1st choice, you will be entered into the next round of the Lottery for your 2nd choice, and so on.
Your chances of winning a tree are greatest if you provide the full 3 preferences.
All winners will be randomly drawn.
Winners must plant the tree at their address in Haverford Township. Enter only if you are committed to planting and caring for your tree on your property.
Please do not enter the lottery if you received a Township Giveaway Tree in the past 12 months.
Please provide your perfered method of contact. This information will only be used to contact our winners and to arrange/confirm tree pick up.
**PLEASE NOTE: In order to maintain a level playing field for all participants, it is important that all rules listed above are properly followed. Please be advised that failure to adhere to any of the above rules may result in all of your entries being disqualified from the lottery. We appreciate your cooperation in ensuring a fair and enjoyable experience for everyone involved. **

Tree Lottery Timeline
Thursday, October 19th: Last day to enter the lottery
Friday, October 20th: Lottery winners are selected
Week of October 22nd: Lottery winners will be contacted via email by the Shade Tree Commission with the time slot of your tree pick up.
Saturday, October 28th: (9am-11am):Winners must pick up their tree at the Township Building Lower Parking Lot (no holding or storage is available). If you are unavailable on pick-up day you may designate another individual for your pick-up.

This Fall Tree Giveaway - Tree Selection - Pick 3
• All trees come in easily transported #5 (11" x 10.25") containers, are between 4-7 feet tall, and are staked with bamboo rods.
For general questions or questions about how to care for each tree below, review the weblink provided, visit the STC's information page or reach out to the STC at shadetree@havtwp.org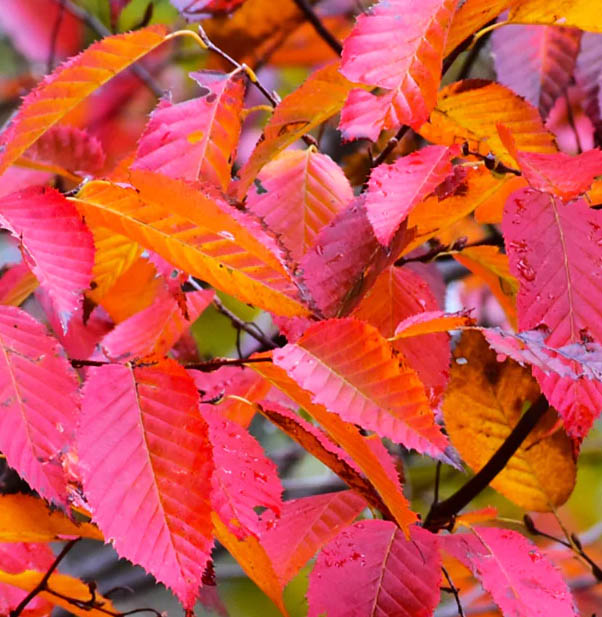 American Hornbeam
(Latin Name - Carpinus caroliniana )
H: 20-30'
S: 20-30'
Type - Small/medium often multi-trunked accent tree
Considerations - Sun to shade, prefers wet soil
Suggested Uses & assets - Rain garden, open space, supports birds, street tree.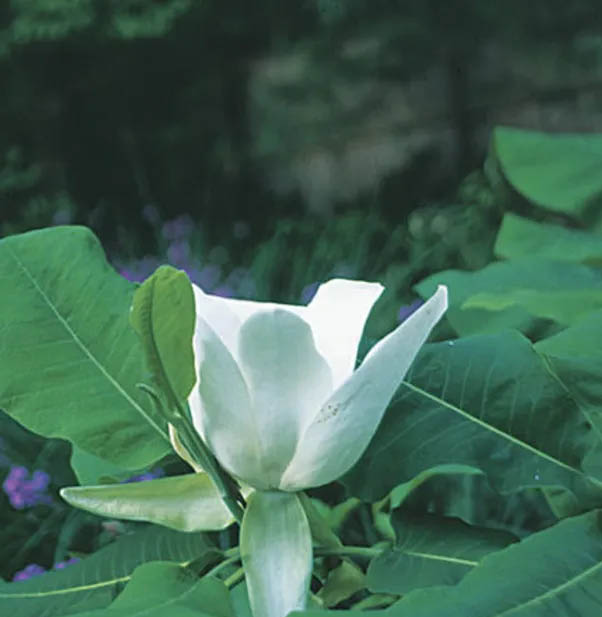 Asche's Magnolia
(Latin Name - macrophylla var. ashei )
H: 10-30'
S: 20-30'
Type - Flowering native medium-sized tree, Jurassic leaves 2-3' long, large white fragrant flowers lead to red seed pods for the birds
Considerations - Part shade, acid rich leaf mold soil
Suggested Uses & assets - Woodland garden, accent tree, shade tree, attracts birds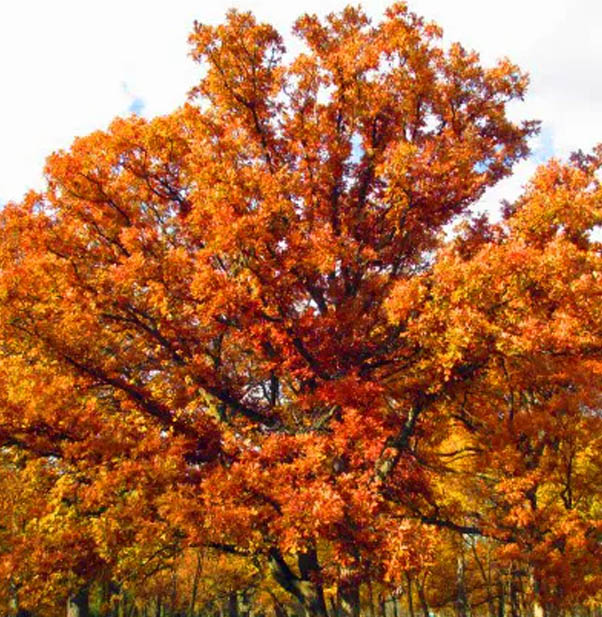 Bur Oak
(Latin Name - Quercus macrocarpa )
H: 70-80'
S: 70-80'
Type - Slow-growing native shade tree bearing large acorns every few years
Considerations - Full sun prefers alkaline soil
Suggested Uses & assets - Shade & habitat for animals & birds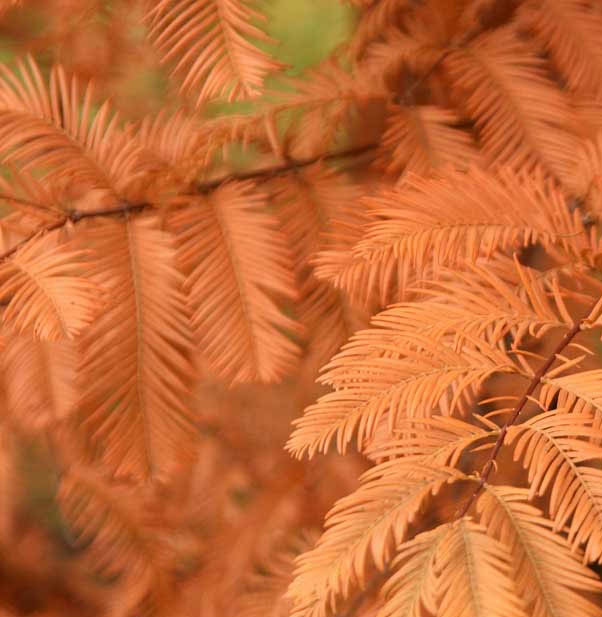 Dawn Redwood
(Latin Name - Metasequoia glyptostroboides )
H: 75-100'
S: 25'
Type - Fast growing deciduous tree with needles that turn gold in Fall, sculptural trunk.
Considerations - Full sun, prefers acid soil, spreading roots need open space
Suggested Uses & assets - Large backyard tree for canopy and support wildlife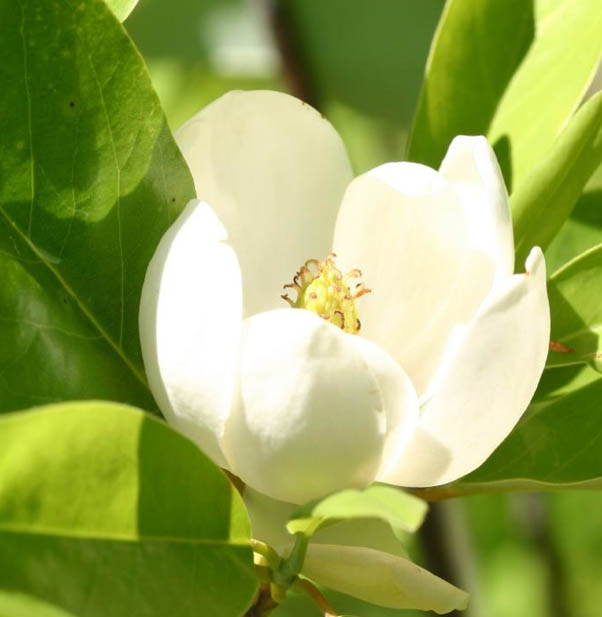 Moonglow Magnolia
(Latin Name - Magnolia virginiana 'Moonglow' )
H: 15-35'
S: 10-20'
Type - Semi-Deciduous native magnolia, fragrant white flowers followed by red fruit, delicate pleasing form
Considerations - Full sun, Part shade, well drained acidic soil
Suggested Uses & assets - Garden accent, woodland area, street tree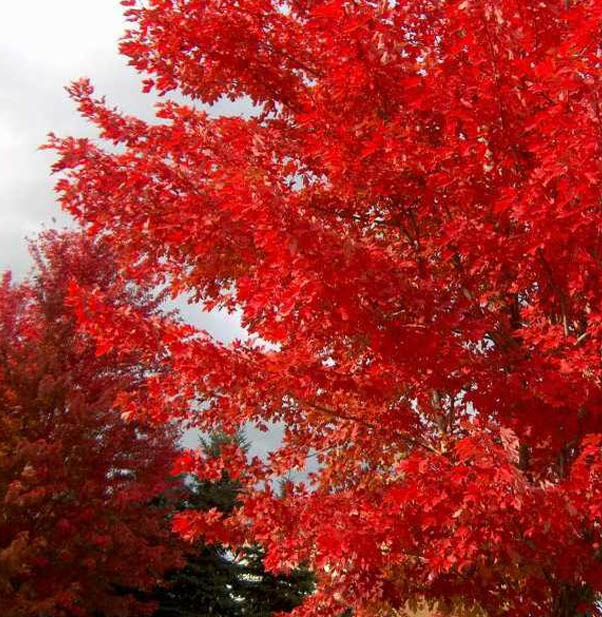 Red Maple
(Latin Name - Acer Rubrum )
H: 50-70'
S: 35-50'
Type - Native shade tree, red fall foliage, valuable to honey bees
Considerations - Full sun to part shade, acid to neutral soil
Suggested Uses & assets - Shade tree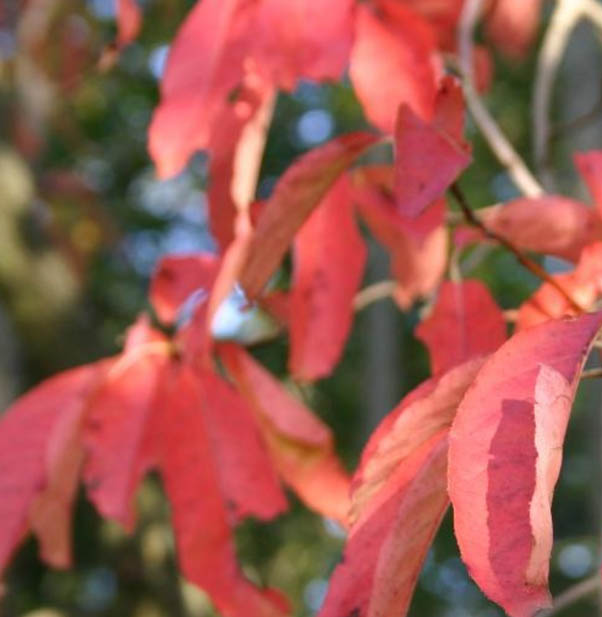 Sourwood
(Latin Name - Oxydendrum arboretum )
H: 25-40'
S: 10-25'
Type - Fragrant white flowers, cascading leaves.
Considerations - Full sun/ Part Shade
Suggested Uses & assets - Rain garden woodland area or accent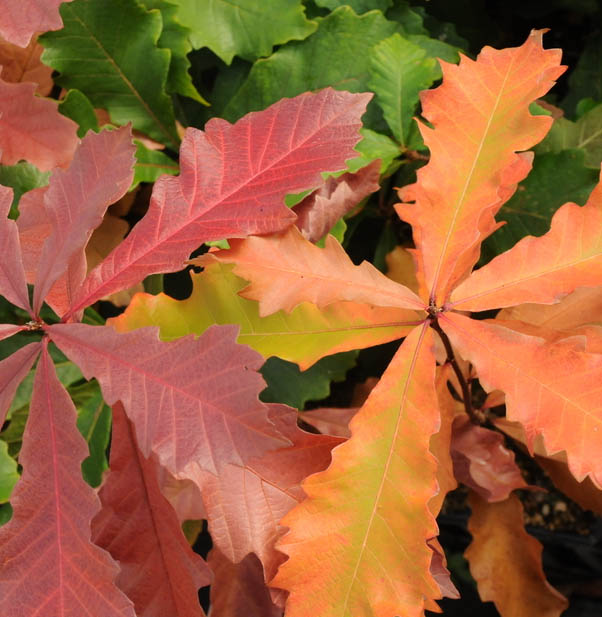 Swamp White Oak
(Latin Name - Quercus bicolor )
H: 50-60'
S: 50-60'
Type - Native shade tree
Considerations - Full sun, prefers moist soil, will drop acorns when mature
Suggested Uses & assets - Street tree, Shade tree for open space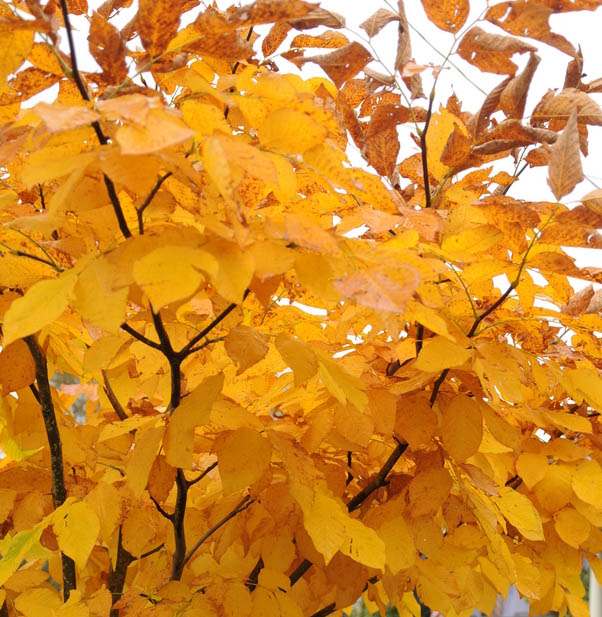 Yellowood
(Latin Name - Cladrastis kentukea )
H: 30-50'
S: 40-55'
Type - Medium native shade tree, fragrant white flowers
Considerations - Branches can be brittle
Suggested Uses & assets - Woodland or garden area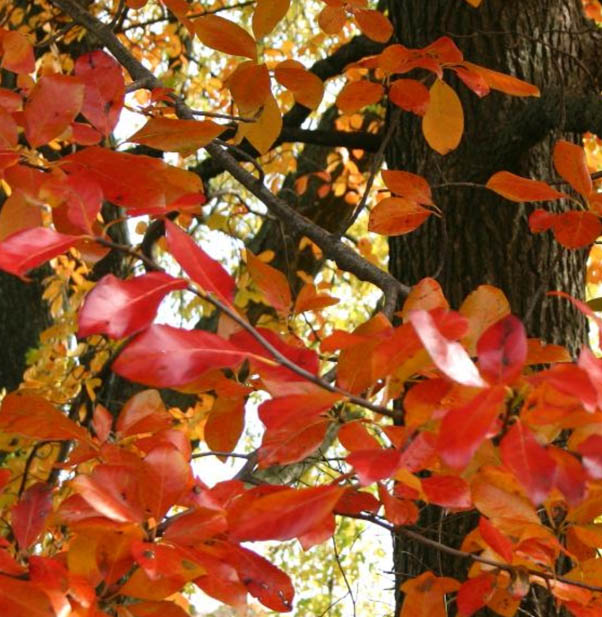 Wildfire Black Gum/Tupelo
(Latin Name - Nyssa sylvatica 'Wildfire' )
H: 30-50'
S: 40-55'
Type - Ornamental native small to medium sized tree, dramatic Fall foliage, pyramidal form
Considerations - Less invasive roots
Suggested Uses & assets - Accent, garden or street tree